The Portrayal of Mary Jane Watson across Video Games
We took nine Spider-Man games to see how has the role of Mary Jane developed from a simple damsel in distress trope to a full-fledged part of the story
MJ Watson has been a key component of superhero Peter Parker's life story, ever since the June 1965 edition of The Amazing Spider-Man. So it's no wonder that she's also heavily featured across the Spider-Man video game franchise.
As you may know, different game series in this franchise were made by entirely different studios, across a few different genres, and with vastly different styles. On top that, Marvel comics have a habit of developing several versions of the same character, across parallel universes. So it's no wonder that our dear Mary Jane has gone through several different incarnations over the years. We'd like to go through them all and see how she has evolved as a character over the years.
The Amazing Spider-Man / The Amazing Spider-Man VS The Kingpin (1990)
In these early titles, there was very little room for story or dialogue. Video games back then tended to focus on the gameplay, which was very simplistic in nature. Oddly enough, in both of these titles, and in both versions of "The Amazing Spider-Man", the "story", if you can call it that, had Mary Jane kidnapped by various villains. Venom, Mysterio and the like, kidnap Mary Jane towards the beginning of the games, giving Spider-Man the incentive to brawl across various generic levels, in order to save her.
This was, unfortunately, the spirit of the times. There's nothing wrong with the damsel in distress trope, but back then damsels got very little screen time and no real character development.
Spider-Man (2000)
In the original PlayStation title that made the shift to true 3D, Mary Jane was once again introduced as a plot mechanic. Anyone living back then can recall the legendary Venom boss fight. Being forced to fight mano-a-mano, while Mary Jane is teetering above her inevitable death by drowning.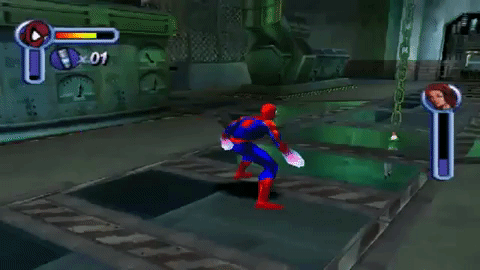 MJ could be heard screaming for help throughout the boss fight, but could barely be seen below the surface of the boss arena.
Spider-Man: The Movie (2002)
This cheongsam-clad incarnation of Mary Jane was the first one based on a real life actress. Unfortunately, it was the very early 2000s and artists hadn't gotten far by way of face modeling technology. Mary Jane quite literally had Kirsten Dunst's face stretched across the front of her polygons. The actress, however, did not sign up to do the voice of the character, unlike most of the other leads on the cast.
Either way, her character was sufficiently fleshed out, due largely to the fact that the game followed the movie's script, albeit somewhat loosely. This meant that while she was still used as a damsel in distress mechanic, her role in cutscenes and dialogues was more substantial.
It's also worth noting that this game came with a cheat code that allowed you to play as Mary Jane. This is hilarious because you get to play as a dress wearing civilian, jumping across rooftops, and drop-kicking bad guys. Funnier still, the cheat code allowed for humorous interactions such as Mary Jane giving Mary Jane a thank you peck on the cheek:

Spider-Man 2 (2004)
This was another Kirsten Dunst tribute, with a thoroughly three-dimensional face this time. In this game, true to the movie, MJ has grown cold on Peter and she's moving on with her life. This gives the cinematic interactions between the two much more substance and nuance. Unfortunately, it's not long before MJ gets jumped by a bunch of gangbangers whom Peter has to quickly dispatch of, making this yet another damsel in distress character.

It's still worth noting that this is the first game within which MJ actually feels like a real fleshed out character, both visually and in animation. She no longer feels like a last minute addition.
Spider-Man 3 (2007)
Oddly enough, the last game based on the cinematic trilogy was arguably the worst, especially for Mary Jane. While her character model was the most advanced, and her role in the story was significantly increased, they added a particular gameplay mechanic that was nothing short of insulting, for her and for the player.
Basically, there is a mini-game in this game, in which Mary Jane rides on Spider-Man's back, instructing him to go higher, lower, faster, and such, in order to thrill her. The purpose of the mini-game is to excite Mary Jane sufficiently, all the while collecting floating heart objects across the city. Throughout the mini-game, she can be heard cheering in an extremely repetitive fashion.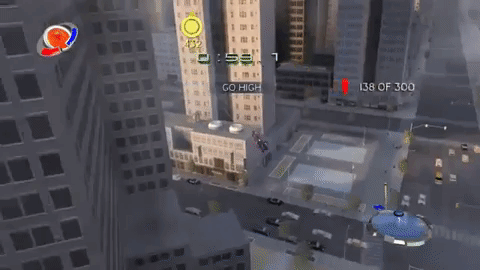 The game takes it even further by making you replay this mini-game at a later time when Peter succumbs to the symbiote. In that iteration, you are instead trying to scare Mary Jane by purposefully swinging her around as irresponsibly as you can.
Ultimate Spider-Man (2005)
This game was a bit of a one-off, different from all previous iterations. It took on a very cartoonish comic style, even though it was three dimensional. While it still had the basic action adventure gameplay we'd gotten used to, it gave MJ a lot more screen time, especially in cutscenes, and she had a clear contribution to the story. She served as more of a partner to Peter than a simple object of affection.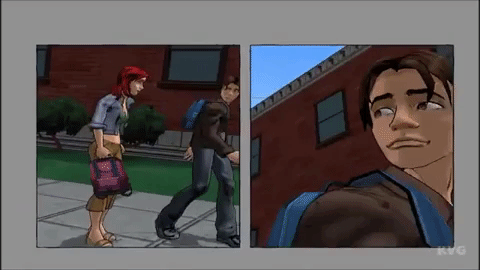 Spider-Man: Web of Shadows (2008)
This game featured the most unique Mary Jane we've ever gotten in video games. She's still the object of Peter's affection and their romantic relationship is extremely relevant to the plot, and to the final plot resolution.
However, she's also a bona fide badass. She and superhero Luke Cage partner up for the entirety of this game, to beat up bad guys. Not only does she hold her own, she actually progresses the story, and holds her own against most other enemies. She's not illogically powerful or anything of the sort. She's just brave and determined.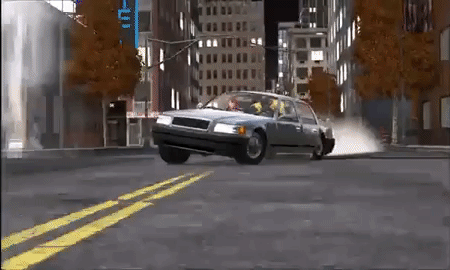 Spider-Man: Edge of Time (2011)
In this time-traveling adventure game, Spider-Man and his successor, Miguel O'Hara, briefly make a jump to a timeline within which Mary Jane is set to die. Upon learning about this inevitability, Spider-Man decides to break the timeline and begs his future counterpart to rescue Mary Jane. Spider-Man 2099 hops through several difficult obstacles, that are all primed to kill Mary Jane, eventually ensuring that she does indeed survive the endeavor, after which she thanks both him and Peter for the assist.
While this depiction of Mary Jane was very interesting, and her voice actor did an excellent job, it was a shame that she was only present for a very short time, before being sent on her way.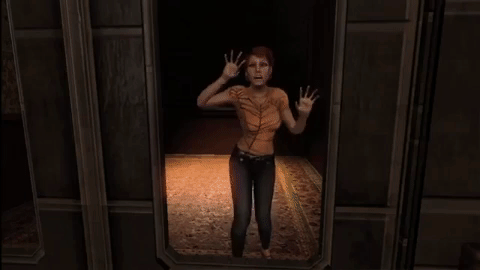 Spider-Man (2018)
Last and by no means least, the Mary Jane we've all been waiting for. Ever since she was introduced in the trailer for Spider-Man (2018), we've been at the edge of our seat for more teasers and the final game. And the cherry on top is that we actually get to play as Mary Jane at certain points of the game. That fact, combined with the mature and dignified writing approach that the devs seem to have gone with, makes us giddy with anticipation for this title, and for this particular Mary Jane. We think that this will be the most well-rounded version of her character, to date.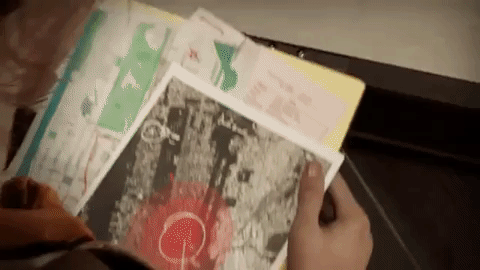 What about you? Who was your favorite Mary Jane and why?