Absolver's Free Downfall Expansion Out This Month
The online brawler will get drastically changed for all play
Developer Sloclap have announced that a major expansion is on the way for their competitive 3D fighting game Absolver, and that it will be completely free for all players. Out September 25, the new expansion will be called Downfall. It includes three major changes that will completely change how the brawler is played.
Most notable is the namesake of the expansion, the new Downfall mode. This will allow players, either as part of a team or solo, to venture into the Adalian Mines. The dangerous location is different each playthrough thanks to procedural generation, and players will be able to face off against new types of upgraded enemies. There will also be three boss fights unique to the mode, which should serve as quite the challenge.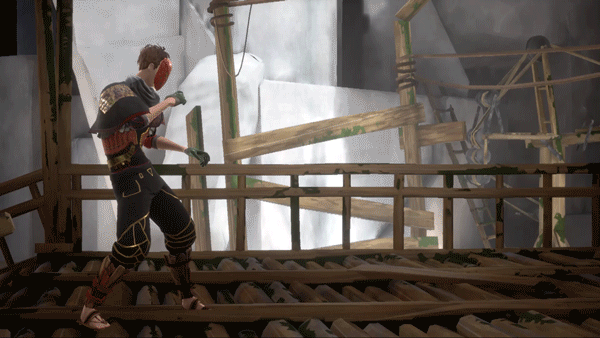 Other new additions to Absolver include a new combat style called Faejin. Based upon the real life style of Jeet Kune Do, which was created by Bruce Lee, the new combat offering is one of the most advanced options in the game. It brings with it over two dozen new attacks for bare hands, 15 sword attacks, and an array of additional defensive abilities.
Finally, players will be able to participate in a new feature called school challenges. These allow players that have reached the Disciple rank in a school to test their abilities in new one-on-one combat trials. These will grant victorious players various rewards every three weeks.
Absolver: Downfall releases September 25 for all existing owners on PlayStation 4 and PC.